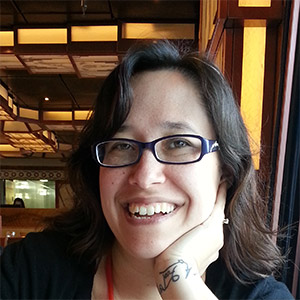 Christina Draper is a wife and mother. She and her husband, Roy, live in Northern Virginia with their five boys and two dogs. She's a huge fan of horror movies and drew on her love for them as her inspiration for this book. When she has free time, she enjoys yelling at TV characters that make her mad, reading, browsing on Etsy, cross-stitching, and blogging.
Get updates on the Affliction series from Christina here:
http://blog.lifewithboys.com/tag/affliction.